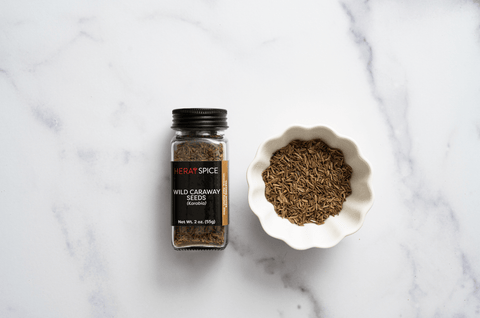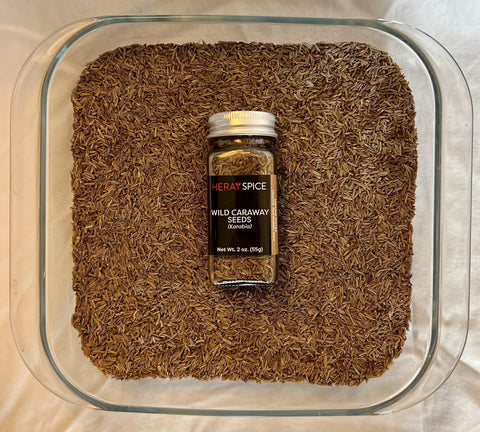 HeraySpice
Afghanistan Wild Caraway Seeds 50 Grams (1.8 Oz)
Heray Caraway Seeds grow from Caraway plant on the pristine lands of Herat, Afghanistan. The caraway plant's flowers produce the seed pods, and after they are dried, they will be cut and harvested. The local methods of hand-harvesting and sun-drying give these seeds a robust in flavor and smell. Caraway is one of the ancient spices that grows for thousands of years in Afghanistan.
This is freshly harvested caraway seeds. It is also famous as Karabia in Afghanistan. This is a part of our newly introduced products.

Heray Spice is a social enterprise with a mission to help rural farmers by bringing their spices to international markets and paying them with fair-trade principles.
Social tag @herayspice
Quick Facts
Tasting Notes: Licorice, Red Radish, Mint
Origin: Herat, Afghanistan.
Net Wt. 2 oz. (55g)
Ingredients: 100% Caraway Seeds (Carum Carvi)
Distributed By: Heray Spice LLC
A Public Benefit Corporation Based in Chicago, IL, 60613
Spices are filed by weight, not by volume and may settle after packing.
Let customers speak for us