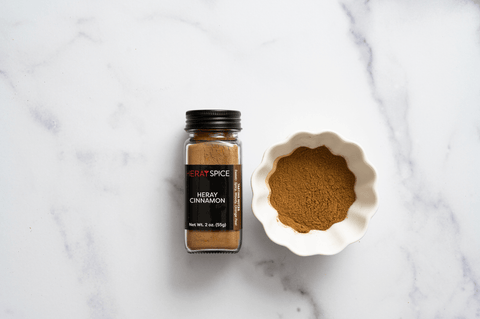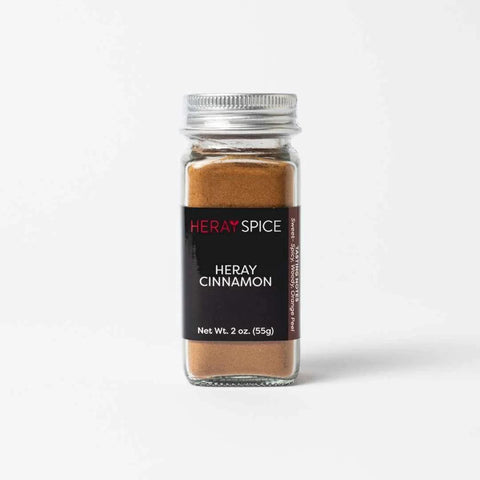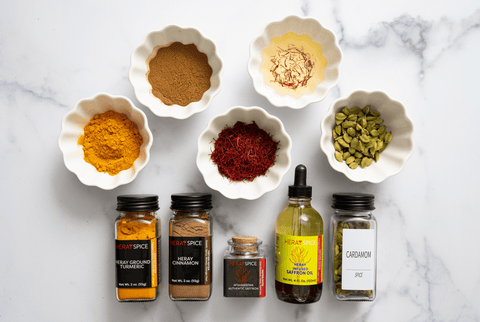 HeraySpice
Matara Sri Lanka Ground Cinnamon 50 grams (1.8 Oz)
Heray Cinnamon grow on the pristine land of Matara, Sri Lanka. The Cinnamon is produced from the light reddish brown inner bark of the tree which is harvested every two years.
The local methods of hand-harvesting and sun-drying give these Cinnamon strong flavor and smell. Cinnamon is one of the ancient spices that grows for thousands of years in Sri Lanka.

Heray Spice is a social enterprise with a mission to help rural farmers by bringing their spices to international markets and paying them with fair-trade principles.
Social tag @herayspice
Quick Facts
Tasting Notes: Sweet- spicy, woody, Orange Peel
Origin: Matara, Sri Lanka
Net Wt. 2 oz. (55g)
Ingredients: 100% Cinnamon (Cinnamomum Verum)
Distributed By: Heray Spice LLC
A Public Benefit Corporation Based in Chicago, IL, 60613
Non-GMO, Non-Irradiated, Free of Preservatives, fillers, soy, egg, nuts, and dairy.
Spices are filed by weight, not by volume and may settle after packing.
Let customers speak for us