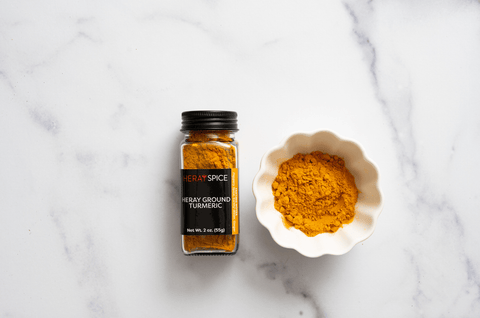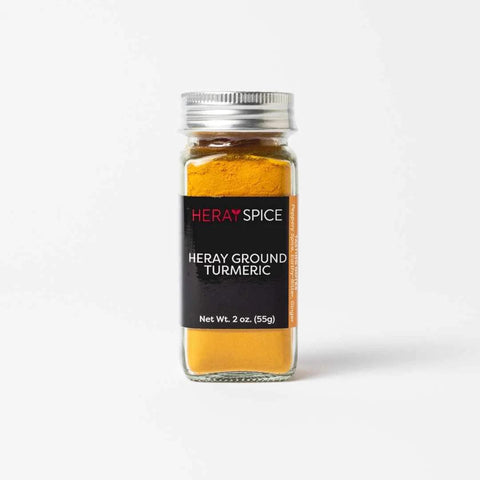 HeraySpice
Tamil Nadu Ground Turmeric 50 grams (1.8 Oz)
Heray Turmeric grows on the pristine lands of Tamil Nadu, India. It is bright yellow in color features a pleasant aroma and bitter flavor best described as a combination of ginger and pepper. The local methods of hand-harvesting and sun-drying give these seeds a robust in flavor and smell. Turmeric is used in different recipes of curries, soups, pancakes, lamb chops, salads, rice, and more.
Heray Spice is a social enterprise with a mission to help rural farmers by bringing their spices to international markets and paying them with fair-trade principles.
Social tag @herayspice
Quick Facts
Origin: Tamil Nadu, India
Tasting Notes: peppery spice, earthy-bitter, Ginger
Net Wt. 2 oz. (55g)
Ingredients: 100% ground Turmeric (Curcuma Longa)
Distributed By: Heray Spice LLC
A Public Benefit Corporation Based in Chicago, IL, 60613
Non-GMO, Non-Irradiated, Free of Preservatives, fillers, soy, egg, nuts, and dairy.
Spices are filed by weight, not by volume and may settle after packing.
Let customers speak for us